I put out around 75 to 100 fliers and they were all gone at the end of the weekend.
Here are the photos from the con. I ended up with five more Star Wars autographs and Dylan got a Sam Witwer auto too.
http://photobucket.com/MCCC2012
Sam Witwer, Deep Roy, Billy Dee Williams, Stephen Costantino and Corey Dee Williams. I did not pick up the Taun We auto but we did stop and talk to Rena Owen. I bought a few more vintage figures instead.
The panels were great too. Stephen, Corey and Billy Dee did Making of Return of the Jedi and in Sam Witwer's panel, Dylan got him to talk in his Maul and Emperor voices. I have to check my video to see how it came out.
Dylan got to sit on the tauntaun too! They don't let everyone do that.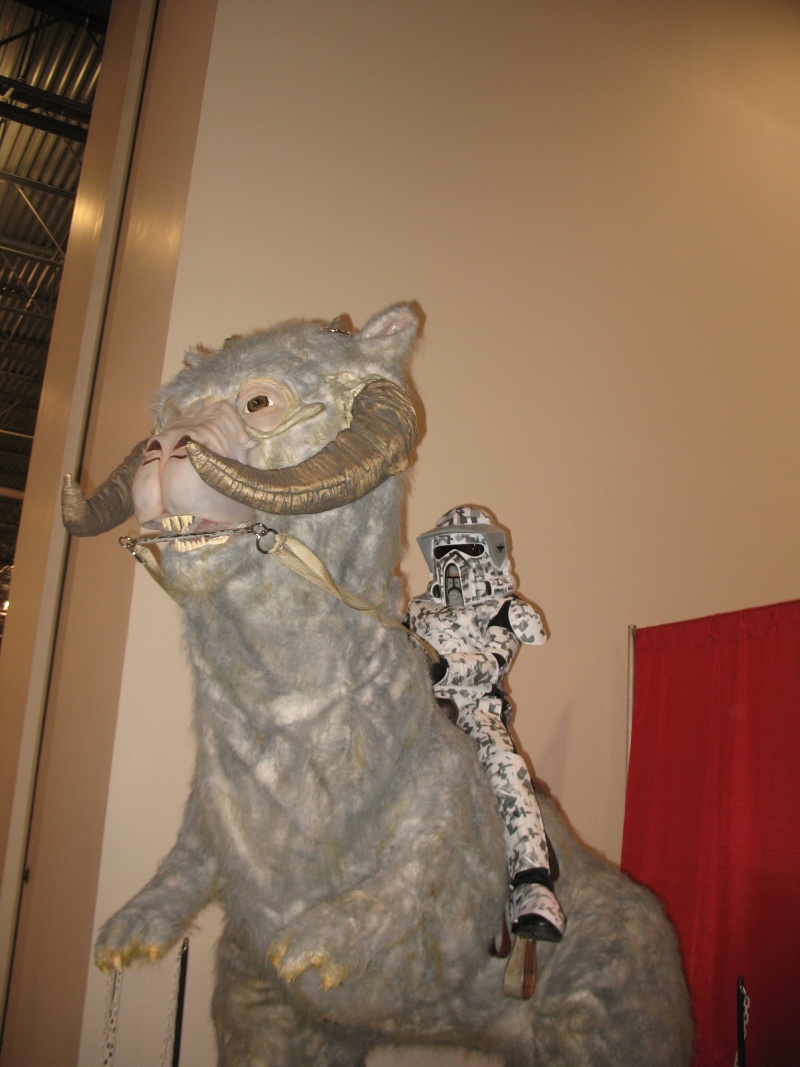 They put Starkiller up there too and everyone went crazy taking pictures.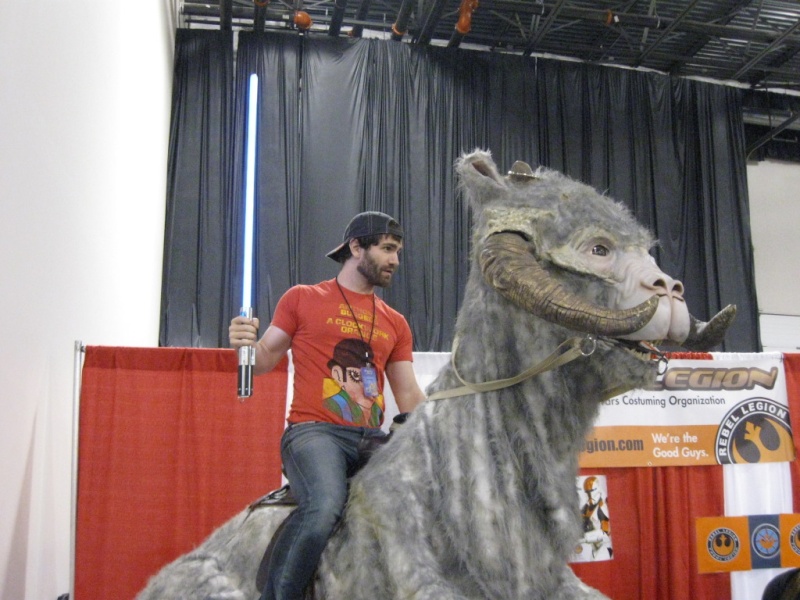 _________________