Wow! What an excellent show! The Chicagoland Entertainment Collectors Expo may not be as large as some cons, but two days with these guys and you become family!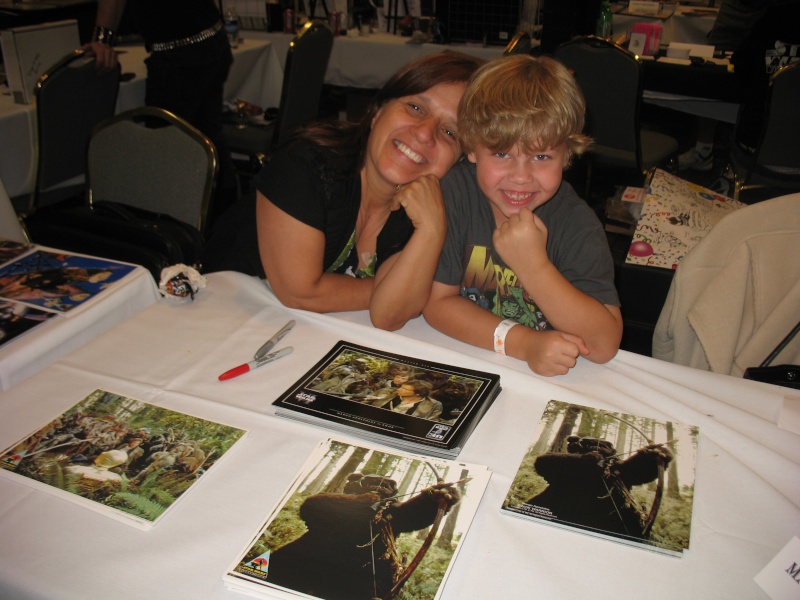 The CECE hosts this event to help the Pediatric Oncology Treasure Chest Foundation. Donations were taken and a live auction was held to raise money for children with cancer. Actors, artists and vendors donated to the auction and all of the proceeds went to this charity.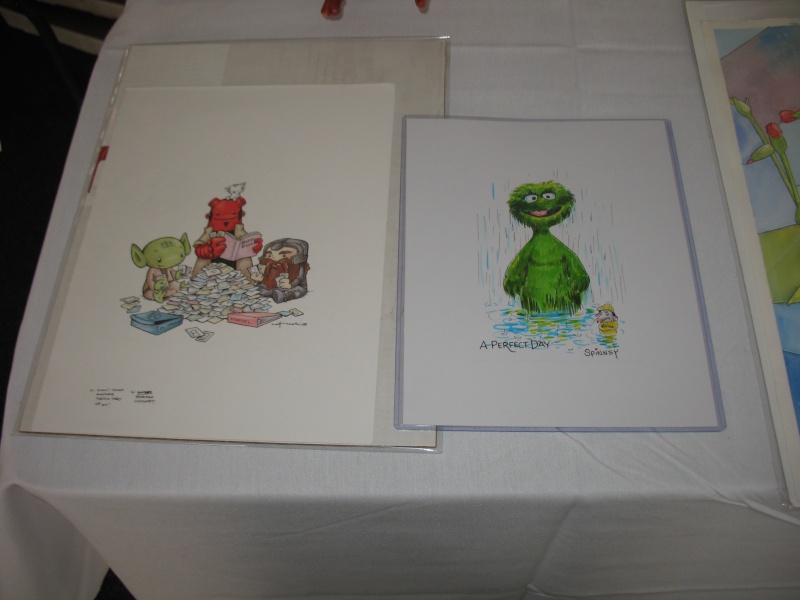 original art by Katie Cook and Caroll Spinney
This may have been a small venue, but the Star Wars family was there to represent!
Felix Silla (Ewok still not named) and Margo Apostolos (Tokkat the Ewok) were signing autographs for all of us ewok lovers! Yes, I admit it. I love ewoks! We were talking together about the fact that Felix's Ewok still has no name, yet Hasbro has produced at least two figures of the hang gliding furball and Lego has one too! I plan to launch a facebook page right after I'm done here to "Name Felix Silla's Ewok!"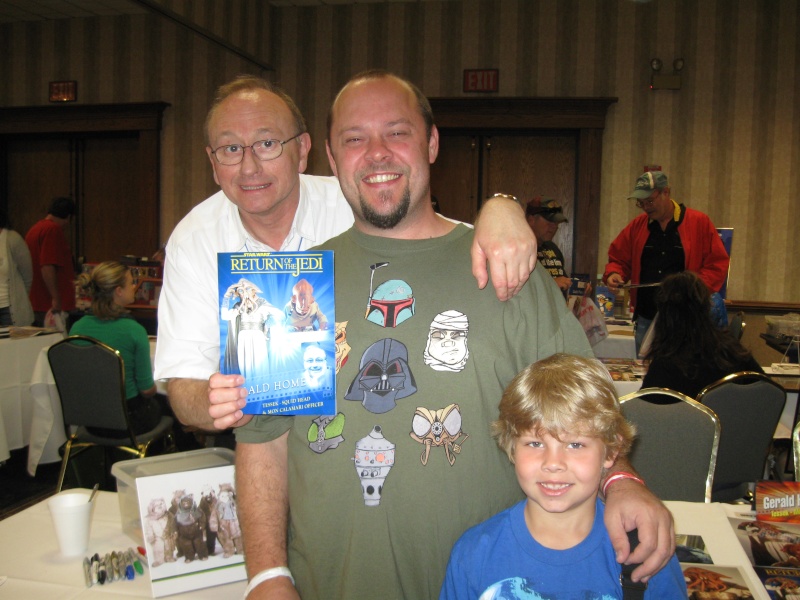 Gerald Home (Squidhead aka Tessek) was on hand and what a pleasure he was! Gerald was very excited that the German Garrison had created him a Squidhead mask and presented it to him a few weeks back.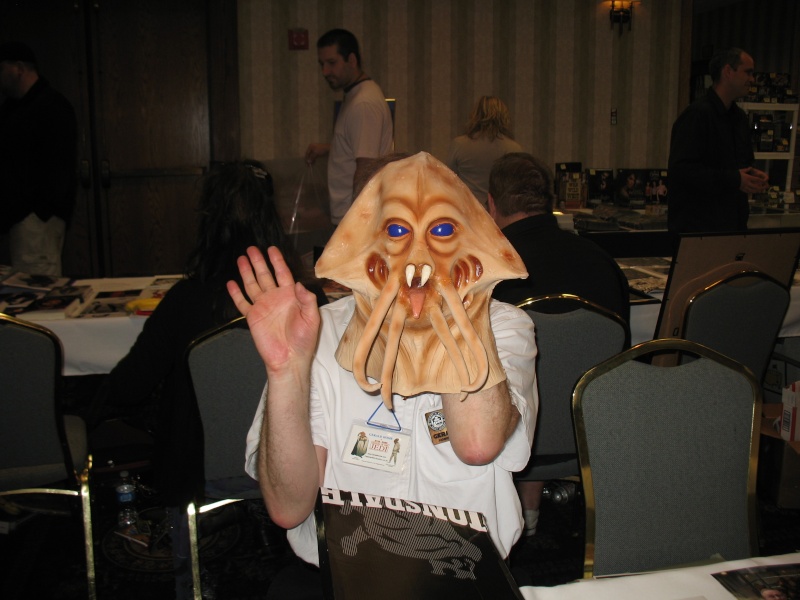 If you could only hear him giggling and having a ball as he hid behind his new toy!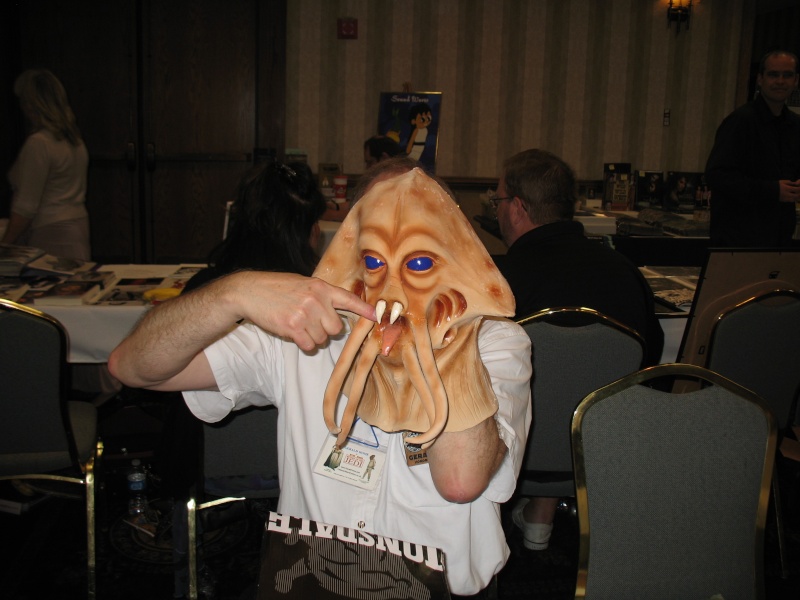 http://geraldhome.dr-maul.com/
And if that wasn't enough, the beautiful Bonnie Piesse was signing as well.
Aunt Beru never looked better!
And believe it or not, Quinlan Vos himself, Doug Wangler was in the house. I got Doug to tell me just exactly how he got the gig of modeling for Dark Horse artist Jan Duursema.
Doug said, and I paraphrase, that in a very dark time in his life, a friend of his happened to send his modeling portfolio, that he was about to burn and destroy I might add, to Jan in New York. She called the friend back and said "I am drawing this guy right now! Who is this?" She connected with Doug at Chicago comic-con and he has been Quinlan ever since. He also mentioned that at the time he had just cut off his hair. She used those early reference photos from that period and Doug also became the face of Antilles Draco, Imperial Guard from the
Star Wars Legacy
comic. He showed me the pictures in the comics and looking at Doug face to face it is true. It is him. How cool is that? I told him that I have not only one, but two of your action figures at home then. This conversation led into a huge clone wars SPOILER and you heard it here first! Well I don't really know if I am the first to know this but whatever...
***SPOILER***SPOILER***SPOILER***SPOILER***SPOILER***SPOILER***SPOILER***SPOILER***
Doug told me that Hasbro has just sent him a prototype "Clone Wars" action figure!!! This must mean that Quinlan Vos will indeed show up in the Clone Wars cartoon! Why else would they make a clone wars version?
Doug is very proud of the fact that Quinlan makes it through Order 66 and that he isn't dead! I told him he should really push to be in the new live action television show when it finally gets underway. Maybe I'll make a facebook page for that too like Daniel Logan did.
Several Star Wars artists were at CECE working their magic.
Grant Gould,
starwars.com web artist

Denise Vasquez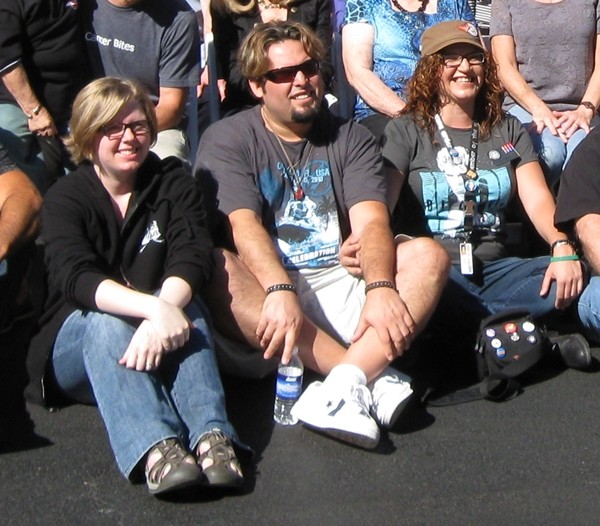 Katie Cook
starwars.com web artist
, Randy Martinez and Denise Vasquez
It was a nice surprise to meet Ken Kelly who's work includes the
1970's KISS Love Gun and Destroyer
album covers. He also has done tons of
Conan
and monster paintings. But for us at this site, we may remember the first run of Ki-Adi-Mundi covers that started out the 1998 Dark Horse title "
Star Wars
", which would later become known as
Republic
.
And the elusive Dave Dorman (photo not shown) slipped in and out. Luckily we spotted him and got a few more things signed that we picked up at CV. He also drew Dylan another quick stormtrooper sketch.
A great time was had by all, that's for sure! I can't wait for the next one. This show was definitely a high point in my summer. I think it was for Erin Moran too! And no, that isn't Chachi under that helmet!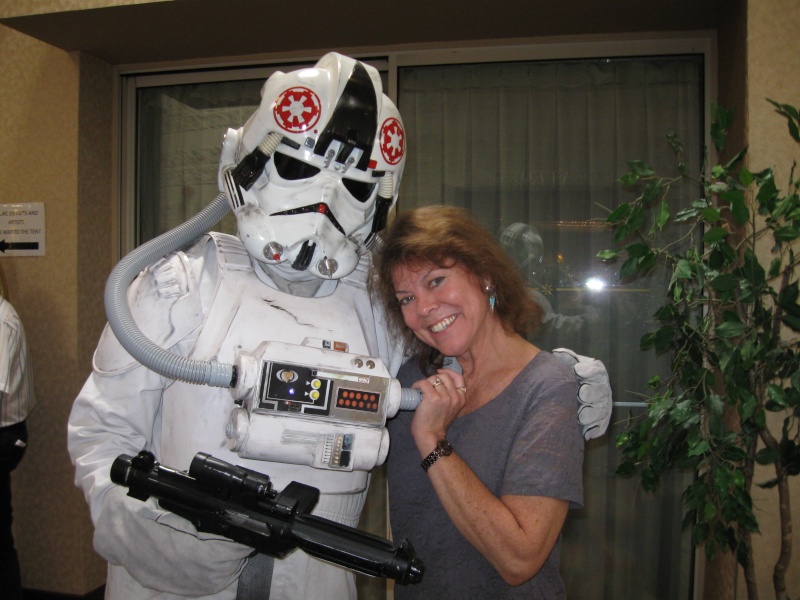 Special thanks to Tom Jozwiak of R2 Builders for all of the great Sci-Fi droids and props!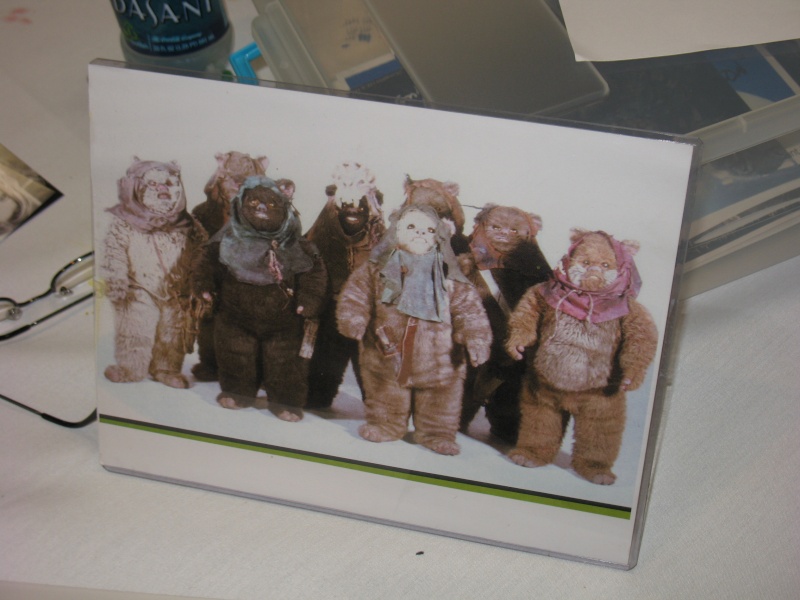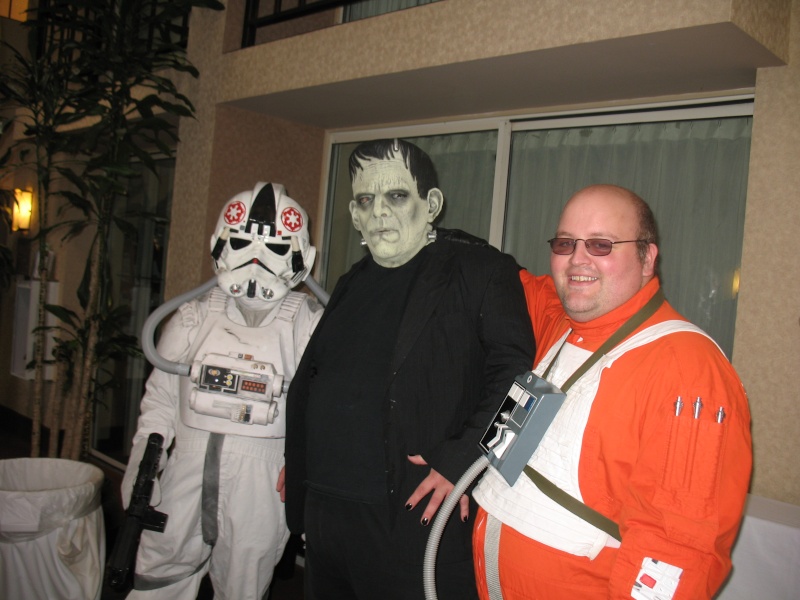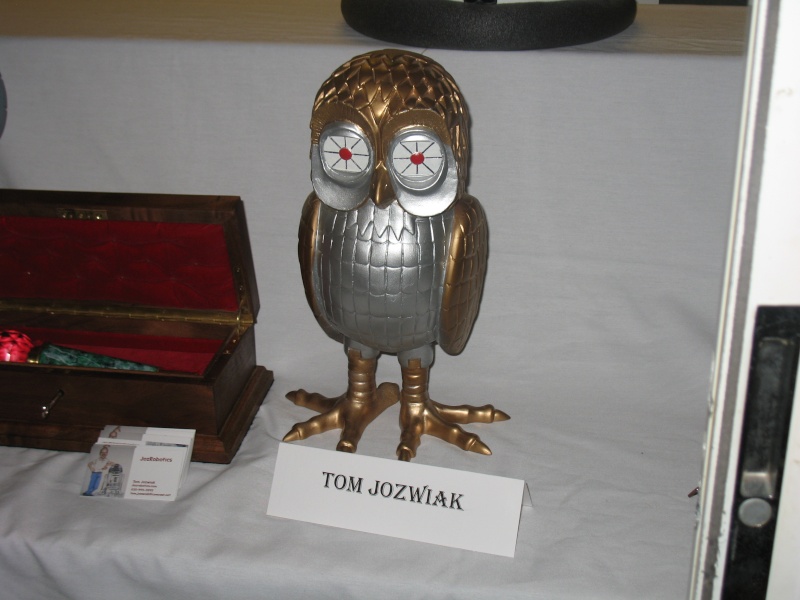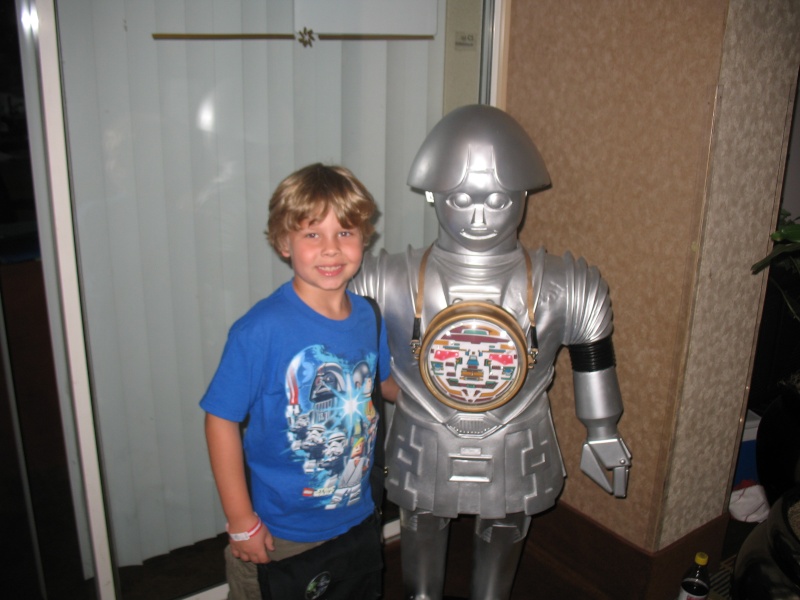 I got to know Chris Spice - owner of sandtroopers.com a little better this time around. We run into him from time to time at these shows. He was giving away FX lightsabers and all kinds of Star Wars goodies! He even threw a little Hasbro love our way when he gave Dylan one of the new Boba Fett helmets! You ROCK Chris!!!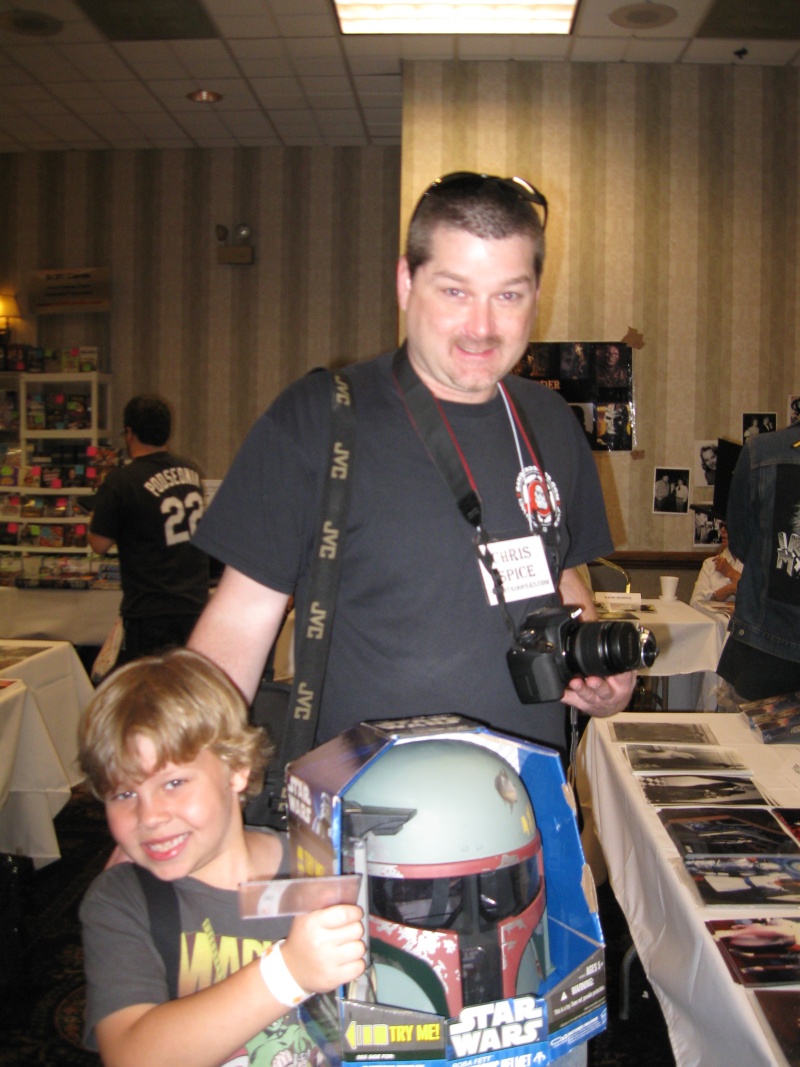 Tomorrow -
How Big Bird's wife invited us to visit their forest home in New York!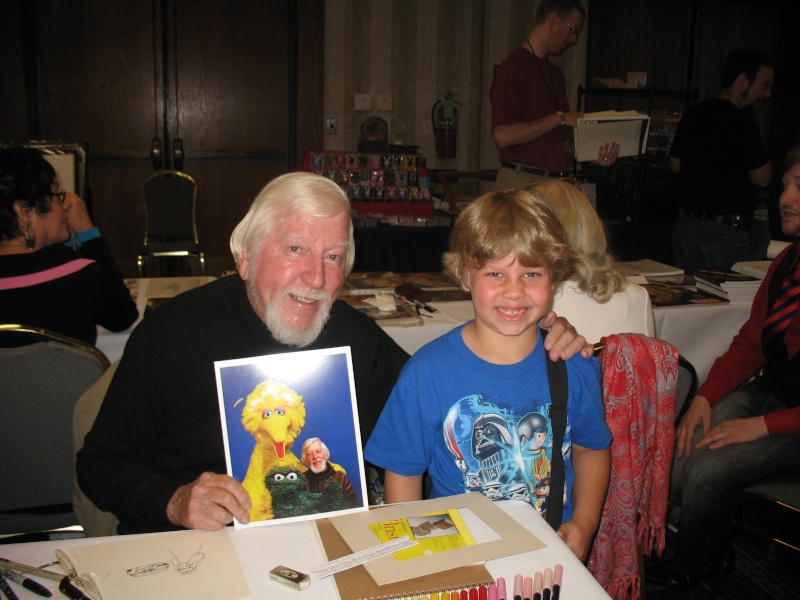 Caroll Spinney
Big Bird/Oscar the Grouch Sesame Street